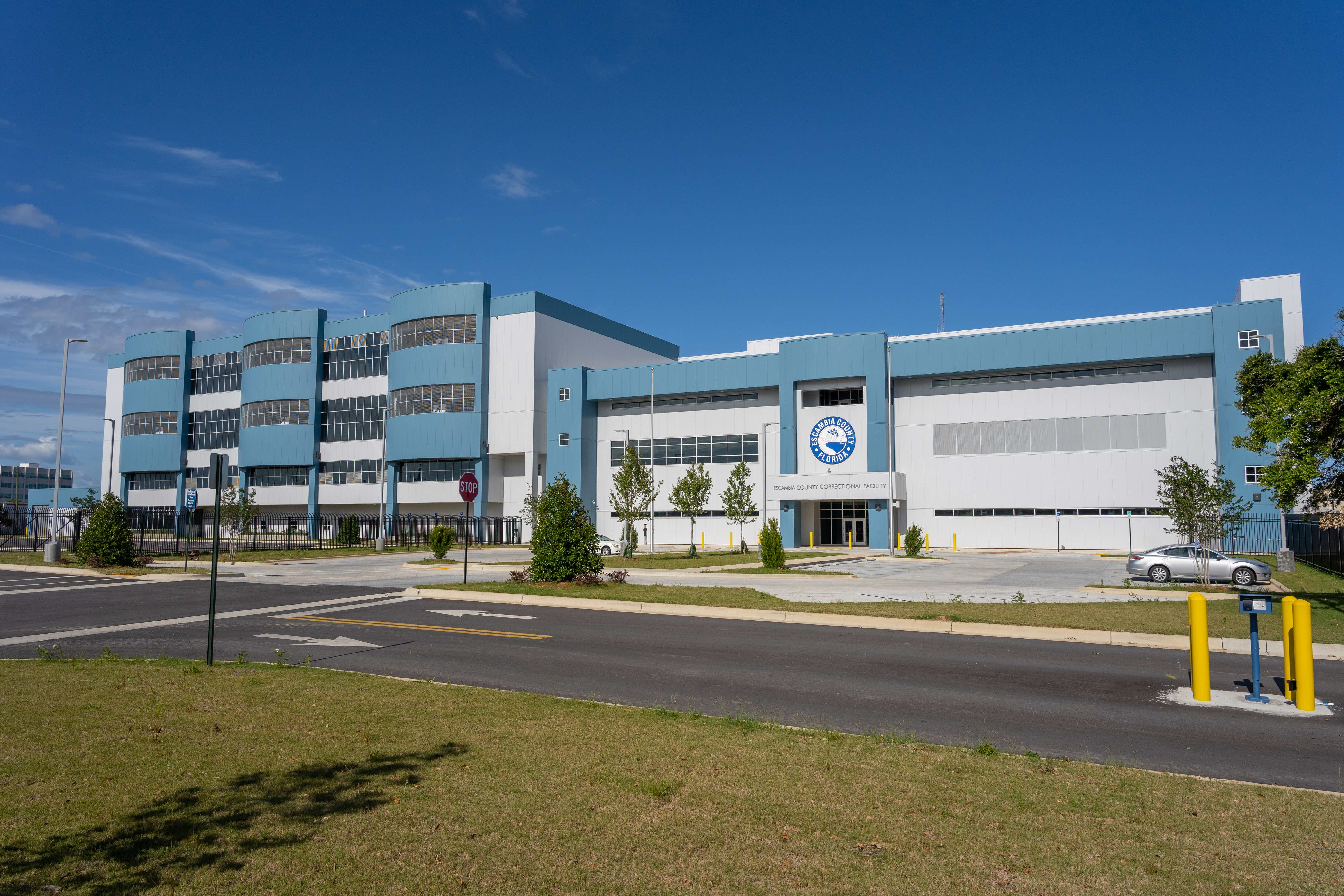 Escambia County Correctional Facility
Owner:  Escambia County Commission
General Contractor:  Whitesell-Green/Caddell, a joint venture
Project Location:  Pensacola, FL
Scope of Work: Masonry
The Escambia County Correctional Facility is a 300,000 square foot detention facility situated on a 19-acre property near downtown Pensacola.  REYCO Contracting Solutions LLC provided the block masonry work on this approximately $130-million, two-phase, design-build project.
The three-story building will house 720 inmates and include a secure sallyport, an inmate intake and receiving area and commissary, laundry and food service areas.  The new facility will anchor a redevelopment initiative for an economically depressed section of Pensacola.
Need A Contractor You Can Trust?